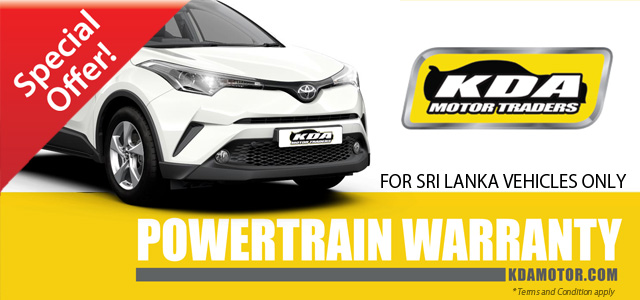 KDA POWERTRAIN WARRANTY INCLUDE
~Removing of wheels and washiong under carriage.
~Exterior body wash waxing.
~Interior vacuum and cleaning Protective care would be applied on door beading, battery terminals and plastic.
~Special windscreen and headlamp treatment with polishing.
~Degreasing engine bay.
~Change of clean oil filter, fuel filter, oil filter, A/C filter if required.
~Check axel boot, brake pad and disc pad for any damages.
~Top up or change manual or auto transmission oil, break oil, power steering oil and radiant coolant if necessary.
* Oil and filters should be purchased from auto miraja service centers,third party or outside purchased motor oil will not be accepted.